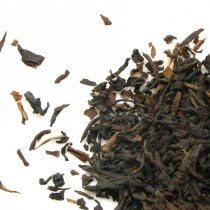 Stepping in to the world of loose tea can be intimidating and confusing. We have a solution that will get you brewing your tea in no time. The best place to start is a good filter. Our options on tea filters will allow you to try any type of tea. So don't worry, sit back and let us show you what your best options are.
Perhaps our favorite product, the Finnum Teeli filter is an amazing filter. It is an in-the-cup style basket filter with an ultra-fine mesh screen. This stainless mesh is perfect for brewing teas that may be very small, such as rooibos, but allows enough room to brew larger leaf teas such as white and green teas.

The other option we highly recommend is our Magic Tea Filter from ChaCult. This very unique over-the-cup style filter also has a very fine mesh that won't allow small particles into your cup. This filter is ideal for large leaf teas, such as white tea, because it allows the most room for the leaves to float around freely. This ensures that you are getting the most out of your tea. If your large leaf tea is restricted they won't infuse correctly and you won't get your money's worth.
Video Url:"http://youtu.be/xHb5xW19LQA"