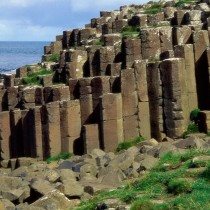 With St. Patrick's Day just around the corner, you should probably start planning your corned beef recipe. This year, the Irish-themed holiday falls on a Sunday, giving you plenty of time to make a big family-style dinner. You could go to the store and buy the corned beef with all the spices and whatnot already added, but it would be lots more fun to do it yourself!

The main spices you need are allspice, black peppercorns, bay leaves, and thyme. I also like to add mace and yellow or black mustard seeds. Once you have all these spices gathered up you are going to need a cheesecloth pouch, the same thing you would use for rice pilaf. I use about a teaspoon of each spice, except for the bay leaves and thyme. I use a half teaspoon of thyme and 2 or 3 bay leaves. You can also feel free to play around a bit with the spices.
Make sure to order your spices from thespicehut.com or drop by the store and pick them out yourself!