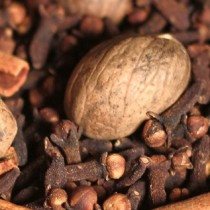 The holidays mean it's time for cooking and baking all of those delicious dishes and treats that you only make this time of year. Whether its grandmas snickerdoodles or the traditional family roast turkey, The Spice Hut has you covered. Our wide selection of fresh herbs and spices will ensure that you have everything you need this holiday season, at unbeatable prices too! Here is our list of the herbs and spices that you need this holiday season.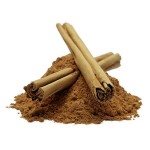 1.Cinnamon- This is the most common and should be a no-brainer. At the Spice Hut we carry 3 different kinds; Vietnamese cinnamon sticks, Cinnamon Cassia and Ceylon cinnamon sticks. These are all great options for those delectable spiced holiday desserts and treats for this chilly season.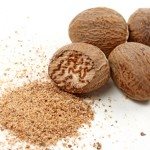 2. Nutmeg- Another spice that goes hand in hand with holiday baking, nutmeg is used in many cake and pie recipes. It has a naturally sweet and woodsy or earthy flavor. Spice Hut carries both a whole nutmeg and ground version of nutmeg. We recommend keeping your nutmeg whole until you are ready to use it, and to make use of a nutmeg grinder just before adding it to your recipe, this will get you the bast flavor possible.
3. Ginger- Ground ginger powder is an excellent spice for adding a warm, spicy flavor to your favorite recipe when you need a distributed flavor as opposed to minced ginger root which still often creates pockets of flavor. Ground ginger is excellent for baking.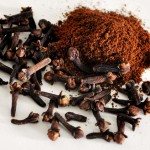 4.Cloves- A holiday staple, cloves are often used in pastries and breads, chiefly heavily spiced breads and sweets. Cloves can be used both whole and in a ground form, but again like nutmeg we recommend buying whole and grinding them yourself before use.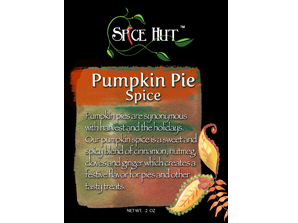 5. Pumpkin Pie Spice- Pumpkin Pies are synonymous with harvest and the holidays. Spice Hut's pumpkin pie spice is a sweet and spicy blend of cinnamon, nutmeg, cloves and ginger which creates a festive flavor for pies and other tasty treats. This is a must-have holiday spice that is more versatile than the name suggests. Feel free to use this in breads, pancakes, waffles, french toast, baked apples, the possibilities are endless!